A busy month! Eiche meets cousin Gabriel (and Walker again) at the Babyfest! He smiles at mom and dad!

Other milestones:
Eiche weighs > 14 lbs at his weigh-in, 75th-90th growth percentile.
Eiche graduates to "size 2" clothing
Eiche rolls over from "on front" to "on back"
See the gallery at http://eichemiller.com/albums/April2002 .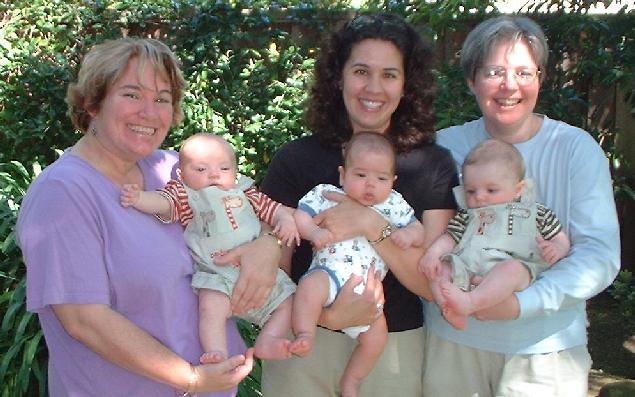 ---
EichesJournal : February2002 March2002 April2002 May2002 June2002
---
Home Recent Changes
This page last edited August 31, 2004
Find Page by browsing or searching