Our "home away from home away from home" in Sonoma County. Has a breakfast buffet.

Unfortunately this picture doesn't show the redwood grizzly bear statue standing over the fountain/pool up front. It's just off the right edge.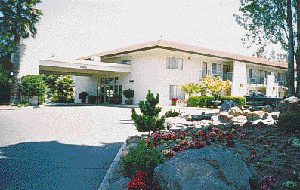 On Apr. 30, 2003, they were ripping out the carpet in the front office to replace it with tile. I can just imagine the racket from little luggage wheels.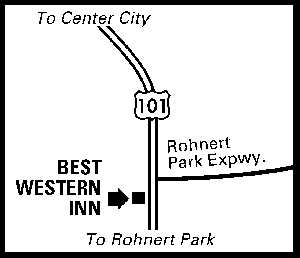 By "Center City", they actually mean Santa Rosa.
---
Places
---
Home Recent Changes
This page last edited September 1, 2004
Find Page by browsing or searching